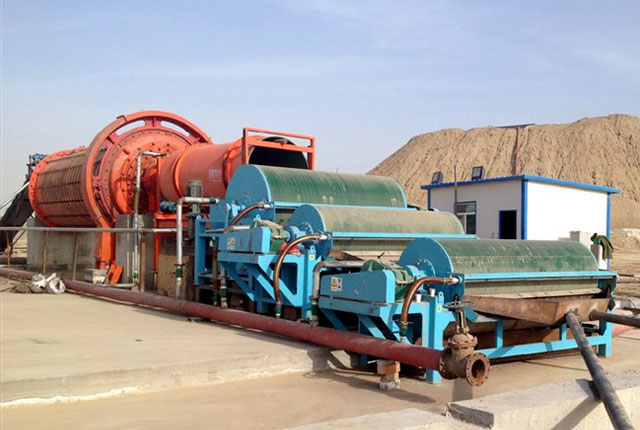 Magnetic Mineral Processing Line
---
Production capacity:10-280 t/h
Component parts:Jaw crusher, ball mill, classifier, magnetic separator, concentrator and dryer.
Application fields:Wet and dry type magnetic separation for materials smaller than 3mm such as magnetite, pyrrhotite, roasted ore and titanic iron ore.



Production Line Profile

---
The magnetic mineral processing line with other names of magnetic separator production line, magnetic separation process or magnetic plant is mainly made up of vibrating feeder, chute feeder, jaw crusher, vibrating screen, ball mill, classifier, magnetic separator, concentrator, and dryer with the feeder, lifter and conveyor as the auxiliary equipment. The magnetic separation plant enjoys the features of high efficiency, low energy consumption, strong processing capability and economical effect.
In the magnetic separation process, little water is needed, which saves much cost and reduces pollution. The dust produced during the process will be collected by the dust collector, causing no air pollution. The magnetic separator production line is a creative technology which realizes high efficiency, good product quality and zero pollution. It can handle materials including quartzite, iron oxide, manganese ore, non-ferrous and rare metal ores.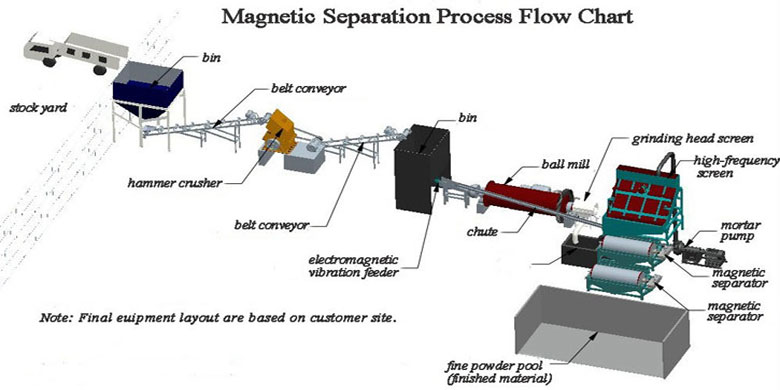 Features

---
The magnetic separation process is as follows: the storage bin – feeder – jaw crusher – hammer crusher – ball mill – spiral classifier – magnetic separator (concentrator). Belt conveyors play the connecting role. In general, By using the magnetic separation plant, you can enjoy the 63% higher of concentrate grade and 95% higher of recovery rate.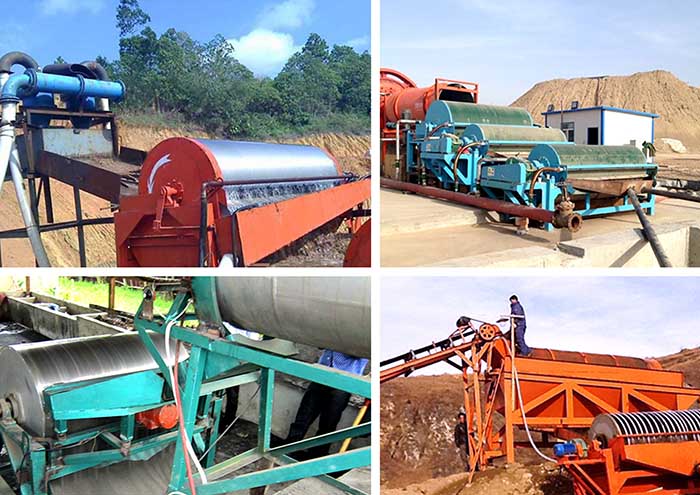 SEND INQUIRY

---
Here you can submit any questions and we will get back to you as soon as possible. We will not disclose the information you submit to anyone, please rest assured.