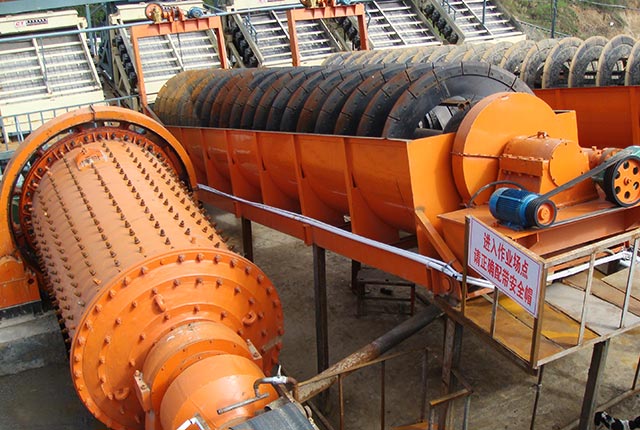 Ore Processing Plant
---
Production Capacity:0.2~8 m³/min
Component parts:Jaw crusher, ball mill, classifier, mixing tank,magnetic separator, flotation separator, concentrator and dryer.
Material handling:iron, gold, copper, iron ore etc.



Production Line Profile

---
The ore processing plant is divided to copper ore processing plant, iron ore processing plant, tin ore processing plant, magnetite iron ore beneficiation line and chrome ore beneficiation plant etc. There are three procedures of the ore processing plant: three sections and one closed circuit crushing and screening process; grinding process with ball mill, flotation separator and flotation column as its main devices; the finished product dehydration process including the concentration, filtration and expansion drying steps.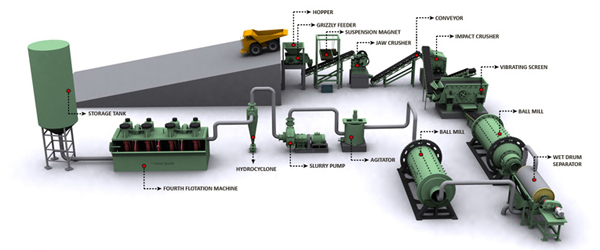 Features

---
1. High handling capacity
2. Low tailing production; after years' experiment, the tailings grade can be controlled above 1.2.
3. Environment protective
4. Low energy consumption and low cost
5. Except for the secrete core engine, the production line has quite simple structure with few faults and long service life.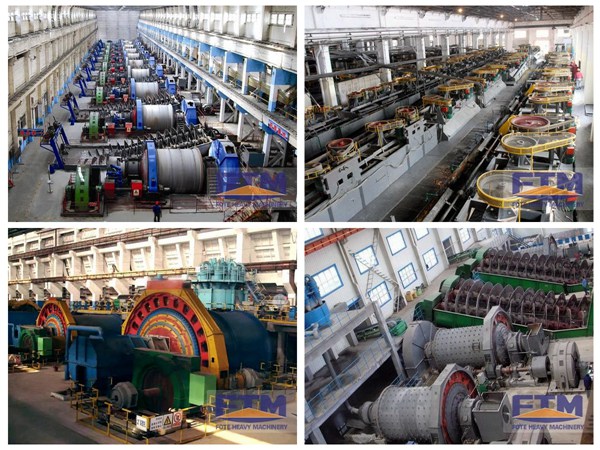 Ore beneficiation plant can be divided into iron ore processing plant, copper ore processing plant, gold ore concentration plant, silver ore beneficiaiton plant, nickel ore processing plant, tin ore benefication plant, lead ore benefication plant, manganese ore benefication plant, zinc ore benefication plant, titanium ore benefication plant, tungsten ore benefication plant, etc.
Leave us a message for more details and price list?
Request a Quote

---
Here you can submit any questions and we will get back to you as soon as possible. We will not disclose the information you submit to anyone, please rest assured.