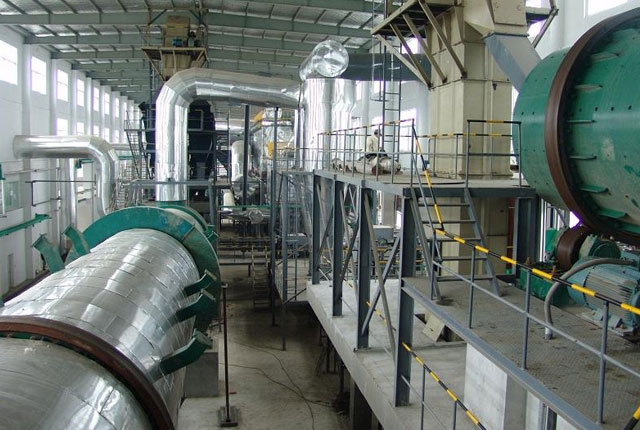 Compound Fertilizer Production Line
---
The compound fertilizer production line or the compound fertilizer equipment (or the organic compound fertilizer machine) enjoys the features of strong adaptability of raw materials including compound fertilizer, medicines, chemical engineering products and fodder, etc
Production Line Profile

---
As an important fertilizer production line, the compound fertilizer production line or the compound fertilizer equipment (or the organic compound fertilizer machine), as the most common fertilizer production line, works as follows: the raw material arrangement, raw material stirring, raw material pelletizing, particle drying and cooling, particle classification, finished product enveloping and product packaging.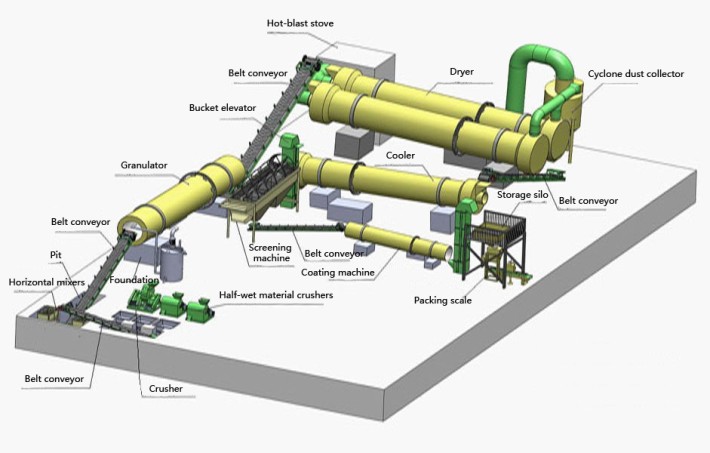 Features

---
1. Little investment capital, obvious effect and good economic returns
2. Compact and reasonable workflow and advanced technology
3. Energy saving, no three wastes emission, stable and reliable operation and simple maintenance
4. Strong adaptability of raw materials including compound fertilizer, medicines, chemical engineering products and fodder etc; high granulating rate.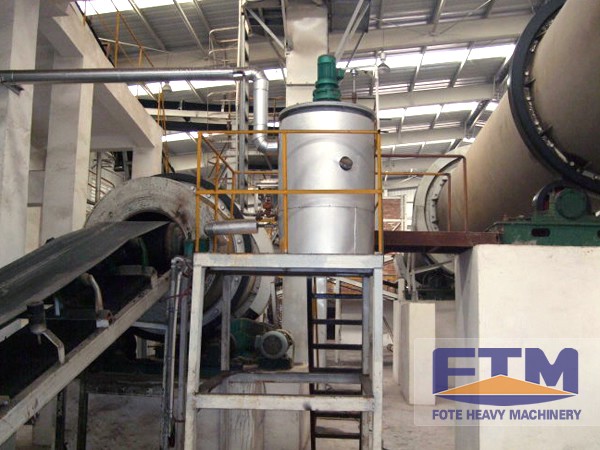 SEND INQUIRY

---
Here you can submit any questions and we will get back to you as soon as possible. We will not disclose the information you submit to anyone, please rest assured.