Overview

---
Compound cone crusher is also called compound spring cone crusher. Compound cone crusher, is a cone crusher with integrated springs and hydraulic cylinder type cone crusher, above the average of broken items can be broken with it. It is mainly used in mining, chemicals, road and bridge construction, construction and other industries.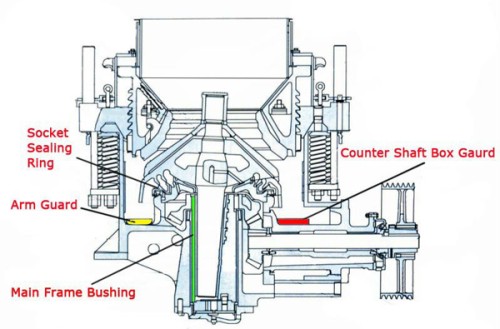 For compound cone crusher, there are four choices of crushing cavity, namely coarse, medium, fine and superfine, respectively. In addition, the compound cone crusher enhances the lamination of the material particles breaking action, making materials after breaking three-dimensional shape is more beautiful.
The use of hydraulic insurance, hydraulic locking, hydraulic clamping and hydraulic adjustment makes operations more easily automated. Under normal circumstances, device using optimized, resulting in a failure-free operation over 95%.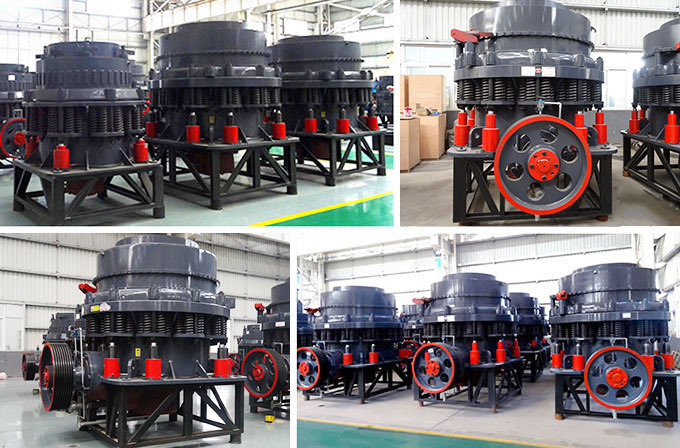 Fote Machinery is a famous cone stone crusher manufacturer in China. The products made in Fote have high reputation all over the world. You can get in touch with us to know more information about the machine. We will always at your service.
Features

---
1. Higher productivity and better quality.
2. Due to the safety device, dramatically reduces downtime.
3. For the steel structure of the body, in overloaded parts provided with reinforcing ribs.
4. With the regulator, you can quickly adjust the size of breaking out of the expected size.
5. Spring protection device.
6. With a complete lubricating system, when there is a temperature or flow rate is too slow to shut down automatically.
7. Good sealing performance of internal structure can effectively protect the device from dust and other small particles of infringement.
8. Long service life and strong applicability.
Leave us a message for more product details and quotation?
Parameter

---
Type
Model
Diameter
of large
end of
crushing
cone(mm)
Adjusting
Range of
Discharge
Opening(mm)
Feed
opening
size of the
open edge
when
recommending
the min.
Discharge
opening
(mm)
Max.feeding
size(mm)
Processing
capacity
(t/h)
Main
motor
power
(kw)
Machine
weight
(kg)
PSG 900
0910
914 (3′)
9-22
102
85
45-91
6P 75
9980
0917
13-38
175
150
59-163
0904
3-13
41
35
27-90
0906
3-16
76
65
27-100
PSG 1300
1313
1295 (4¼′)
13-31
137
115
109-181
6P 160
22460
1321
16-38
210
178
132-253
1324
19-51
241
205
172-349
1306
3-16
64
54
36-163
1308
6-16
89
76
82-163
1310
8-25
105
89
109-227
Other Products You May Need

---
SEND INQUIRY

---
Here you can submit any questions and we will get back to you as soon as possible. We will not disclose the information you submit to anyone, please rest assured.