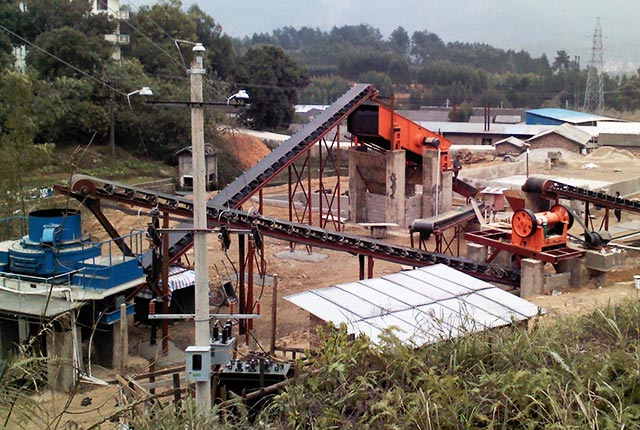 Sand Production Line
---
Production Capacity:50-800 t/h
Component parts:Vibrating feeder, jaw crusher, impact crusher, vibrating screen, sand maker, sand washer and centralized electric control.
Application Fields:Mining, sand making and stone crushing.




Production Line Profile

---
The sand production line also called the sand making line, sand production plant or sand-making production line is made up of the feeder, jaw crusher, fine crusher, vibrating screen, sand washer, belt conveyor and integrated electronic control device etc. Its designed productivity is about 20-500t/h.
The sand making line of our company which is the leading sand-making plant supplier in China has been widely used to make artificial sand from limestone, granite, basalt and river pebbles in the industries of hydroelectric, construction material making, highway construction and urban construction, etc.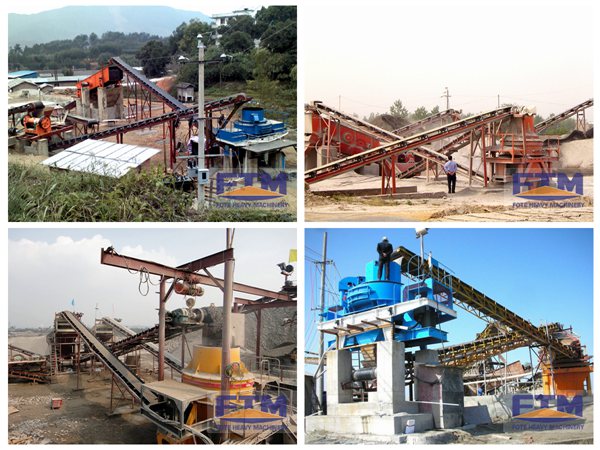 Features

---
1. Low operating cost, high reduction ratio, energy saving
2. High yield and little pollution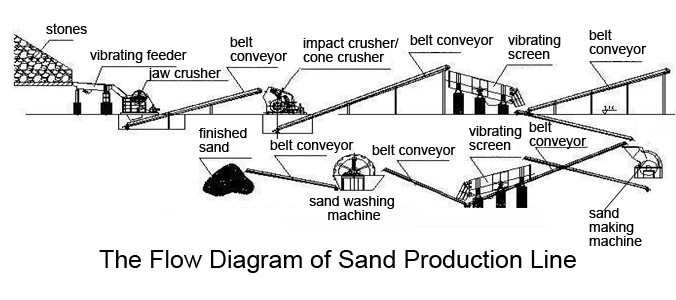 3. Simple maintenance
4. Uniform product granularity, good grain shape and reasonable grading
Request a Quote

---
Here you can submit any questions and we will get back to you as soon as possible. We will not disclose the information you submit to anyone, please rest assured.