How can Users Choose the Best Jaw Crusher?
Kindly Reminder:
If you are interested in our products, Please get in contact with us
The jaw crusher is used as primary crusher and secondary crusher since they can effectively achieve coarsely crushing. But how to choose a good jaw crusher may be not an easy question. Here our experts will give several tips for customers.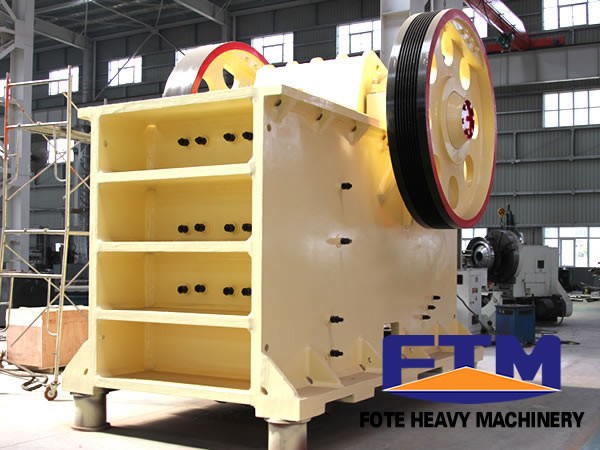 1.To see into the grain-size of the crusher, and particle size and the material particle size; the greater the product particle size, the more coarse; the material particle size is smaller, the greater the product particle size. So, according to own actual situation, choose different models of jaw crusher.
2.To see the quality of lining board of jaw crusher and to consider three factors: production, liner wear resistance and power consumption of the equipment. In general, the biggest feed particle size depends on the equipment, the change of particle size, feed particle size distribution of material wear resistance and hardness of the material.
3.Generally, the length of the lining board of jaw crusher and its power consumption are proportional to the size of the longer the lining board, the power consumption, soft material choose long lining board, hard material choose short lining board. On material distribution, fine material choose short liner, coarse material choose long strap.
4.The jaw crusher feed particle size on the edge of the material discharging mouth can't exceed 10%; or else, it can lead to equipment power consumption rising.
To choose and buy jaw crusher is not that hard, and just remember to pay attention to the specific parts of the crusher and also the maintenance service the supplier offers.
SEND INQUIRY

---
Here you can submit any questions and we will get back to you as soon as possible. We will not disclose the information you submit to anyone, please rest assured.