Why is Our Three-cylinder Dryer Energy Efficient?
Kindly Reminder:
If you are interested in our products, Please get in contact with us
Our three-cylinder dryer, a more energy-saving and higher efficient device among many drying machines, is improved based on the single cylinder dryer to be applied by many entrepreneurs and industries for good reflection.
The energy-efficient three-cylinder dryer has a reasonable design with three layer structure inside. Materials can exchange heat with hot airflow through the radiation, the convection and the conduction inside the cylinder. Outside, the heat exchanges by both the convection and conduction effect.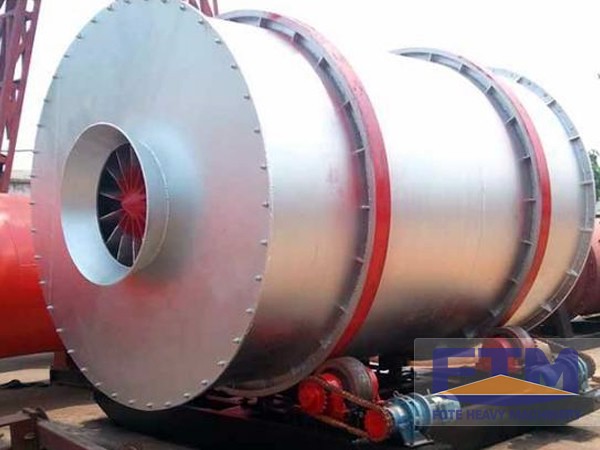 The three-cylinder dryer machine is widely used to dry most kinds of materials and wet concentrate at the end of the industrial mineral processing production. Its applicable materials include brown coal, desulfurization gypsum, clay, coal, fluorite, petroleum coke, kaolin, gypsum powder, silicon carbide powder, coke, sludge, chicken manure, sawdust, compound fertilizer.
And according to customers, the three cylinder dryer has quite a good energy performance as follows: 1. little investment capital which occupies only one sixth of the foreign imports; 2. as a premier choice for the mineral slag production line, it can guarantee the humidity of the materials below 0.5%; 3. the cylinder can preserve its heat as much as 70%; 4. it takes fewer areas and costs less power than the single cylinder dryer.
Our three cylinder dryer has been tested to have much higher thermal energy efficiency than the traditional one. If customers want to purchase the highest efficiency drying machine with the most reasonable price, they can directly choose our three cylinder dryer because of our high quality product performance and after sale service.
SEND INQUIRY

---
Here you can submit any questions and we will get back to you as soon as possible. We will not disclose the information you submit to anyone, please rest assured.