Brief Introduction of TK Sand Maker
Kindly Reminder:
If you are interested in our products, Please get in contact with us
Grease lubrication, simple and reliable edges, low maintenance requirement, low running cost, simple and quick installment
TK series Centrifugal Impact Crusher is a brand new high-efficiency crusher, absorbing the advanced technology of similar products at home and abroad, which is developed by my company's senior engineer and the German experts, whose performance plays an irreplaceable role in various ore finely ground equipment.
This equipment is widely used in crushing and shaping of the metal ore, non-metallic ore, building material, artificial sand making, and various metallurgical slags. It's suitable for the brittle materials whose Mohs hardness is less than 9, not suitable for viscous materials and stones that includes more soil.
Maintenance's requirement is low, and the running and the wearing cost are the most lowest. The stone crushing technology reduces the demand for worn parts to a minimum. Sand maker is easy and quick to install, and it can produce the advanced cubic products. It has the Grease-lubrication, simple and reliable edges. At the same time, it can control the product's grade, which can make the fine material production as large as possible and as small as possible.
The significant edges:
1: Large passage capacity
It's the deep cavity rotor design that leads a more larger passage edges.
2: Strong control ability
It's the adjustable feeding port that can control the product particle size through changing the waterfalls fall quantity.
3: Reducing cost
It's the stone crushing chamber that makes the using cost more lower.
4: Convenient operation
It's the grease lubrication and convenient operation that saves money.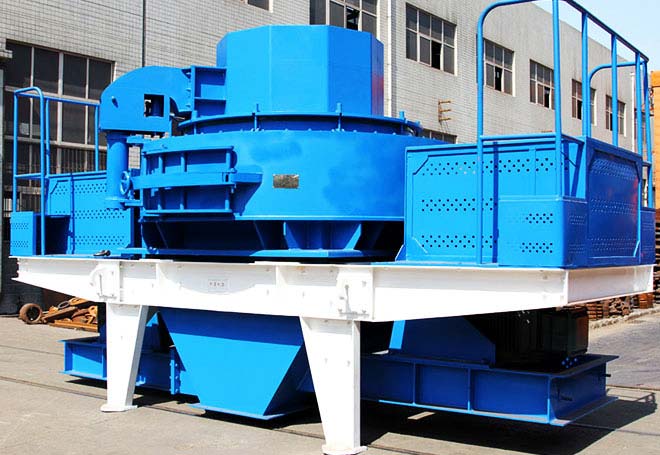 SEND INQUIRY

---
Here you can submit any questions and we will get back to you as soon as possible. We will not disclose the information you submit to anyone, please rest assured.