Why is Our Sand Maker Favored on the Market?
Kindly Reminder:
If you are interested in our products, Please get in contact with us
In order to further extend the service life of sand makers, our company has invented the new generation of high efficiency sand makers to make new contribution to the construction industry.
In recent years, our company introduces advanced technology from developed countries and forms a strong research and development team to handle all kinds of product problems. It's famous for the features of simple structure, easy installation and maintenance, low cost and environmental friendliness.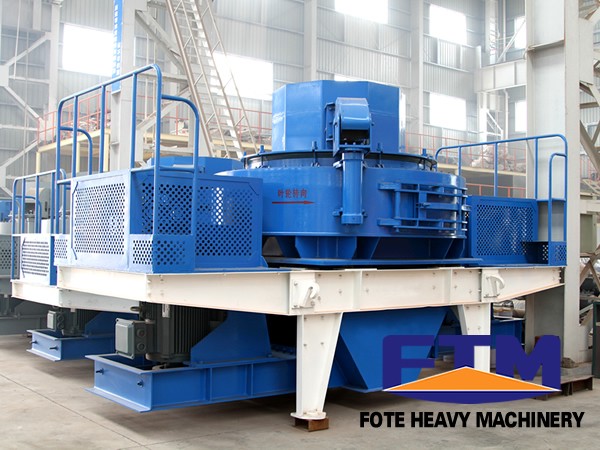 The new generation of sand makers adopting advanced international technique can not only provide the best quality gravel aggregates for the fields of highway, railway, high-rise building, municipal engineering, water and electricity construction and concrete batching plant, but also become the mainstream device applied in the industries of metallic ores crushing, silica sand production and slag handling.
Compared with the traditional sand maker with the same power, the new one has bigger handling capacity, higher yield and more stable performance. It can produce all kinds of minerals such as pebbles, slag and tailings. And the artificial sand can completely replace the natural sand used in the large scale projects.
It's well known that the sand making technology has direct effect on the quality of the sand aggregates. Good quality sand makers will offer premium sand aggregates which meet the national standard for infrastructure construction and help increase the domestic construction quality. Our sand maker stands out in the global market depending on its technical advantages of the new generation of sand making machine.
SEND INQUIRY

---
Here you can submit any questions and we will get back to you as soon as possible. We will not disclose the information you submit to anyone, please rest assured.