Hydraulic Cone Crushers can Realize Green Production
Kindly Reminder:
If you are interested in our products, Please get in contact with us
In recent years, the Chinese government has been devoted to encouraging the mining machinery companies to promote the green and environmental friendly production. Our company's hydraulic cone crushers have been the representative of the green mining machines.
Our company has improved the traditional cone crusher by combining the old working principle and the new technology and invented the new generation of hydraulic cone crusher with excellent fire resistance and many other performances. Our hydraulic cone crushers are sure to be regarded as one of the most suitable and useful crushing machines to help complete tough tasks.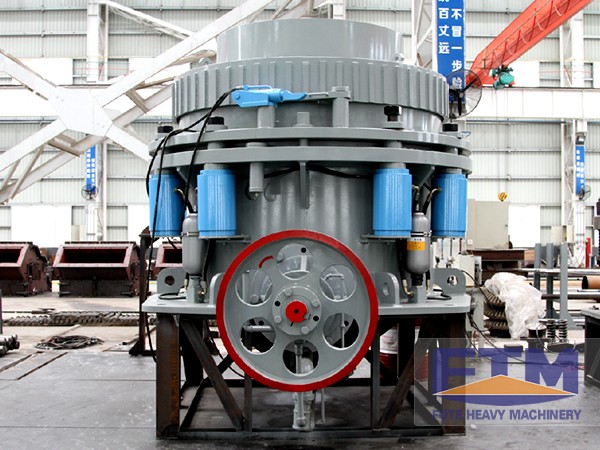 The hydraulic cone crushers are full of advantages compared with other machines, For example, it features high reduction ratio, well distributed material particles, few powder materials and low energy consumption. The security oil tank, drop locking tank and hydraulic pushing tank are added to the cone crusher in order to guarantee the operation safety.
To realize green mining and processing functions, our hydraulic crusher has some competitiveness that few machines can match: 1. reasonable structure design, advanced crushing principle, reliable performance, low cost, high working efficiency, and strong crushing capacity; 2. the reliable hydraulic system can provide useful safety to the cone crusher at work; 3. multi-crushing cavity structure will meet almost every requirement of customers to process different materials.
Nowadays the hydraulic cone crushers are widely applied in the industries of mining, cement plant, sand making plant and others to finish crushing all kinds of stones such as iron ore, non-ferrous minerals, pebbles etc.
SEND INQUIRY

---
Here you can submit any questions and we will get back to you as soon as possible. We will not disclose the information you submit to anyone, please rest assured.