What are the Common Faults of Impact Crushers?
Kindly Reminder:
If you are interested in our products, Please get in contact with us
Our company's impact crusher is the latest high efficiency crushing machine developed based on the foreign advanced equipment with features of special structure, simple operation, adjustable size and selective crushing etc.
Although it owns many advantages, the impact crusher faces a lot of working failures or common faults during the application process such as abnormal vibration, bearing radiation and so on. Here our experts will introduce several main common faults happening frequently to our impact crusher and also show you how to avoid and solve these problems.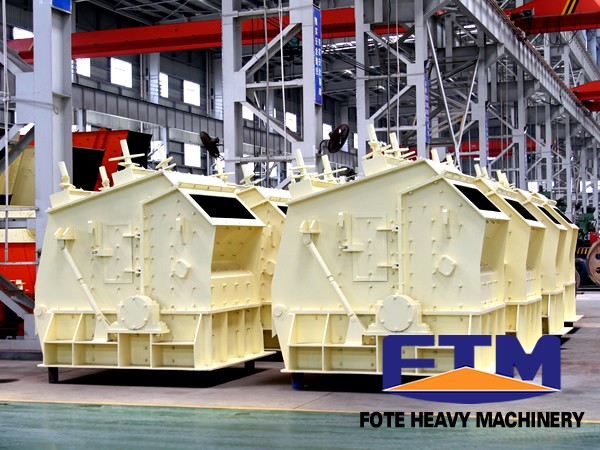 1.Abnormal vibration
When users find that the working impact crusher isn't vibrating normally, they may do as follows: check the feed size to avoid the oversize ones; change the impact hammer head of the crusher because there is uneven abrasion phenomenon; adjust the unbalanced rotors of the crusher; check the foundation bolt and fasten it.
2.Bearing radiation
Once the bearing radiation happens to the impact crusher, it may be caused by the following reasons: lacking bearing oil or too much oil; bearing breakage; too tight bearing cover. At this time, users should take the respective measures: adding enough oil in time and check the oil level; replace the broken bearings; adjust the bolt with the proper tightness.
3.Oversize feeding materials
Sometimes we may find that the feed size becomes bigger and bigger because of the following reasons: the hammer head of the impact crusher gets worn, there is an excessive gap between the hammerhead and the impact board, and the feeding materials are in too big size. To solve these problems, we should change the worn hammer head and meanwhile adjust the gap between the hammerhead and the impact board at 15-20mm.
SEND INQUIRY

---
Here you can submit any questions and we will get back to you as soon as possible. We will not disclose the information you submit to anyone, please rest assured.