How Can Users Maintain Crushers in the Hot Weather?
Kindly Reminder:
If you are interested in our products, Please get in contact with us
The hot summer is coming soon and it's tough time for the mining machinery enterprises and customers to pay attention to maintaining issue of all types of crushing machines. Today our experts will give users some advice about the proper and timely maintenance of the crusher. Once doing well in the following work, we will experience a comfortable summer.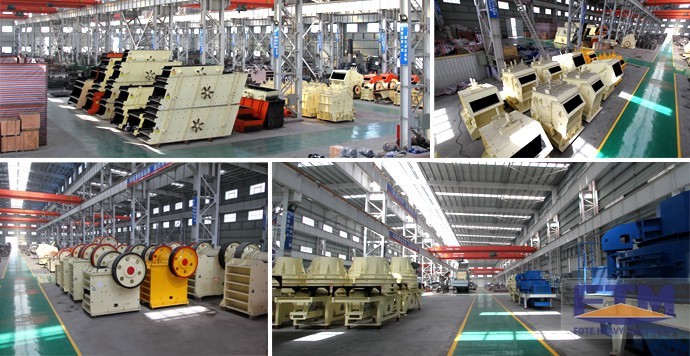 1. Before the crusher runs, we can shuffle one or two round of the driving wheel by hand to make sure that it will run flexibly. Then start the crusher and don't feed materials directly until the crusher works in the normal condition.
2. When the crusher runs, pay attention to the temperature of the bearings to guarantee the good lubricating condition. Be careful about the sound and vibration during the period. If finding the abnormal case, shut down the crusher and search for the reasons such as whether the crusher is stuck by too hard materials or whether the hammer or other component of the crusher is damaged.
3. Keep feeding materials in a uniform way and the excessive feeding is not allowed. We should look out for those materials which can't be crushed like metal and wood. For the dry crushing method, the water content shouldn't be too much; while for the wet crushing method, moderate water content will prevent the blocking phenomenon and increase the crushing efficiency.
4. When the crusher finishes its work and is shut down, users should check whether the bolt of the crusher is installed firmly and how much is the abrasive part worn.
SEND INQUIRY

---
Here you can submit any questions and we will get back to you as soon as possible. We will not disclose the information you submit to anyone, please rest assured.