Improvement of Our Strong Pressure Briquette Machine
Kindly Reminder:
If you are interested in our products, Please get in contact with us
Our strong briquette machine has been improved since years ago, so it has higher ball making efficiency and less power consumption than other similar devices.
In order to make materials shaped, the pressure screw adopts the electromagnetic adjustable-speed motor in manual mode, which helps customers change the rotate speed of the pressure screw according to different situations in order to gain the highest ball shaping efficiency and largest production. The compact structure of our strong pressure briquette machine makes it easy to check and make adjustment for users.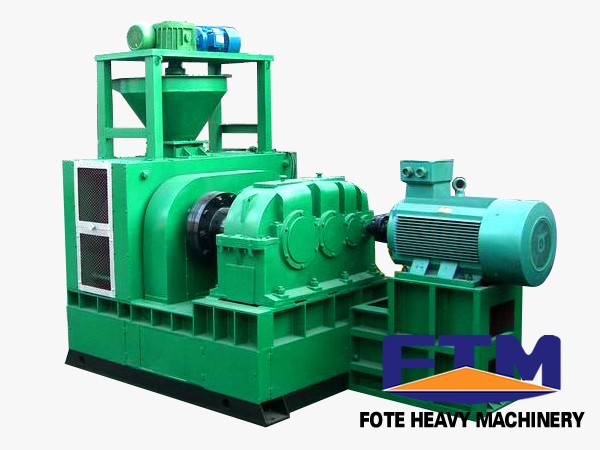 When too many materials or metal blocks enter the space between the two compression rollers of the briquette machine, the piston rod of the hydraulic cylinder gets so pressed that the pump will stop working and the energy accumulator will make buffer action facing pressure changing. Then the flood valve starts the oil return and the piston rod replacement will widen the space between the rollers thus forcing hard materials to pass the rollers.
Finally, the whole system pressure of the equipment returns to normal condition so that the rollers won't be damaged. The strong pressure briquette machine can be made flexibly by adjusting its pressure according to different ball pressing density.
The strong pressure briquette machine has such a wide range of application in the pelletizing and pressing processes of aluminum skimming, activated carbon, aluminum oxide, bauxite, causticity, charcoal, clay, coal, kryocide, chemical fertilizer, plastic, limestone, pigment, urea, sylvite, coal powder, coal slime, coke powder, coking coal, gold powder and refractory matter.
SEND INQUIRY

---
Here you can submit any questions and we will get back to you as soon as possible. We will not disclose the information you submit to anyone, please rest assured.