Stone Crushing Plant Can Improve Industrial Productivity
Kindly Reminder:
If you are interested in our products, Please get in contact with us
The stone crushing plant refers to the dedicated device used for the construction sand and stone production. Compared with the traditional sand making production line, its environment friendliness makes it widely applied in the engineering constructions of stone plant, mine, metallurgy, construction materials, highway and railway and water conversancy.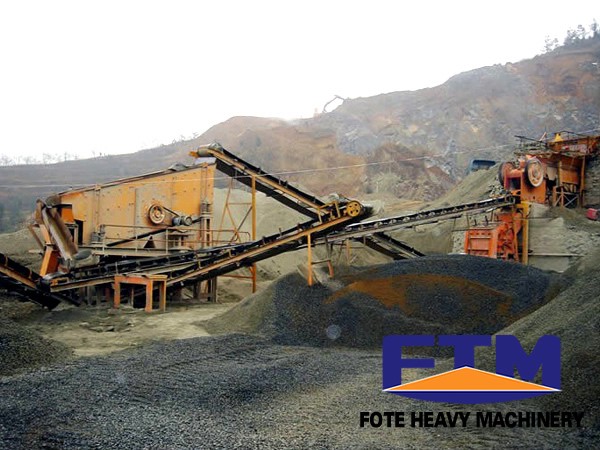 The sand crushing plant can make all kinds of stones, minerals and pebbles to construction purpose sand with different particle sizes, uniform particle fineness and strong wear resistance which completely meets the production requirement. The advantages of the plant are reliable performance, reasonable design, simple operation and high working efficiency.
Here we will introduce two high efficient crushers used in the stone crushing plant, namely the heavy hammer crusher and the cone crusher.
The heavy hammer crusher is a new type of crusher. Compared with other hammer crushers, the heavy hammer crusher has the advantages of large diameter, heavy hammerhead and high striking speed. This crusher overcomes the disadvantages of the abrasion problem of the hammerhead and the fracture problem of the hammer pin. It also features the large feeding grains, high reduction ratio and low maintenance expense.
Our company is a famous cone crusher manufacturer and cone crusher supplier in China. Our cone crushers have the features of reasonable price and various types which can complete the rough, medium and fine crushing of the materials. Our cone crusher adopts the hydraulic spring system to widen its application range from handling the limestone to basalt. It does well in all crushing stages like rough, medium and fine crushing processes.
SEND INQUIRY

---
Here you can submit any questions and we will get back to you as soon as possible. We will not disclose the information you submit to anyone, please rest assured.