Questions and Answers about Jaw Crushers
Kindly Reminder:
If you are interested in our products, Please get in contact with us
what are the kinds of jaw crusher and what are their advantages?
there are many kinds of jaw crusher for meeting different kinds of demands. therefore, during the selecting process, we should choose properly according to our needs. here i will classify the jaw crusher into several kinds:
according to the shap of movable jaws, jaw crusher is classifiede into box-kind and non-box kind
1: the box-kind jaw crusher integrates the advantages of ordinary jaw crusher, hammer crusher and impact crusher together. the large stones can be directly and automatically fed. it can crush the raw materials with length from 450mm to 1,200mm into powders or small particles with size smaller than 80mm. it can directly play the role for seconary crushing. it is mainly used for industries of mining, cement, building material as well as chemical engineering. raw materials are mostly the limestone, rock, gypsum, coal gangue with compressive strength less than 200Mpa.
2: the non-box jaw crusher more refers to the small-type touble-toggle jaw crusher. the movable jaws are mostly made into the shape of non-box. the upper jaw plate is connected with movable jaws via bolts.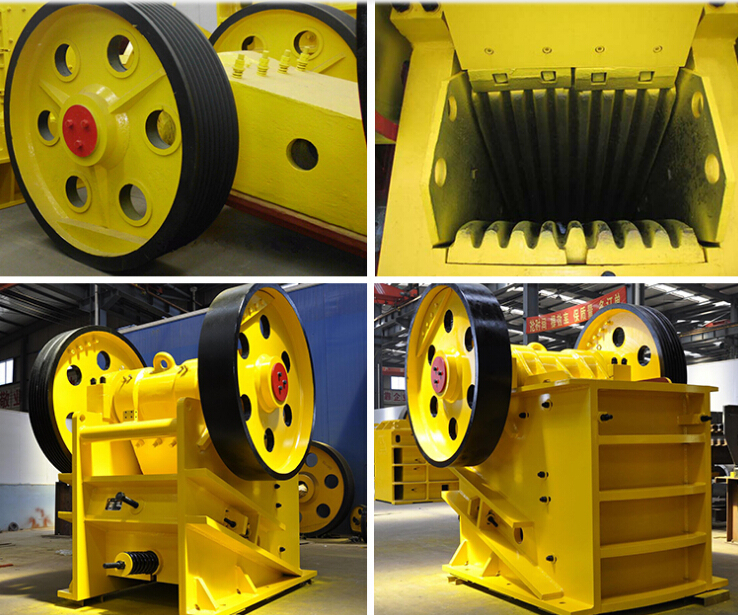 according to the moving ways, jaw crusher is classified into single-toggle jaw crusher and double-toggle jaw crusher
1: single-toggle jaw crusher enjoys the advantages of simple structure and small size, easy change of spare parts, simple operation and wide application ranges. but, it has the shortcomings like high energy consumption and easy blocking when crushing the plastic and wet materials
2: double-toggle jaw crusher
it is widely used for crushing, due to the advantages of simple structure, reliable performance as well as easy maintainence
jaw crusher is easier to operate and not easier to be blcoked compared with other crushers. therefore, it is always used for coarse crushing and secondary crushing. besides, according to the feeding size, jaw crusher is classified into three kinds (large size: feeding size larger than 600mm, middle size: feeding size within 300-600mm, small size: feeding size smaller than 300mm)
SEND INQUIRY

---
Here you can submit any questions and we will get back to you as soon as possible. We will not disclose the information you submit to anyone, please rest assured.