Being appealed By Cone crusher, Would You like?
Kindly Reminder:
If you are interested in our products, Please get in contact with us
At the earlier of 1900s, cone crusher was produced. After that, the cone crusher experienced the history of symons cone crusher, single-cylinder hydraulic cone crusher, heavy-type short-head cone crusher and superfine tertiary crusher, etc.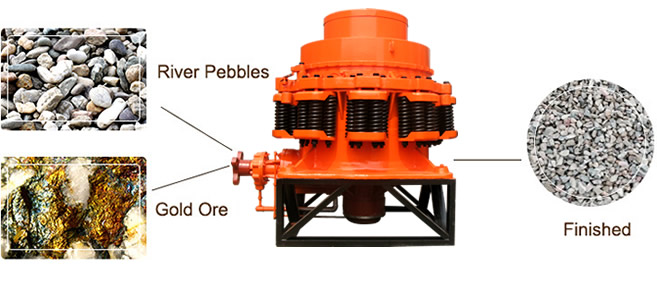 Cone crusher has wide industrial application ranges like mining, metallurgy, chemical engineering, building material, construction material, cement, sand, aggregate, etc and it can process a lot of materials like granite, basalt, green stone, marble, copper ore, iron ore, etc.
By virtue of good performance and low cost, cone crusher is quite popular among the world market. And quality of cone crusher is the best show of domestic mining machinery, meanwhile, the best show of "made-in-china". at present, there are many chinese suppliers of mining machinery and plants, but their quality-control is quite different.
Even though being limited by the short financial support at the earlier 1900s, spring cone crusher was still widely liked because of the cheap price. In recent years, along with the development of technology and awareness toward the high-efficiency, environmental-protection and energy-conservation, multi-cylinder cone crusher and single-cylinder cone crusher is more and more popular.
SEND INQUIRY

---
Here you can submit any questions and we will get back to you as soon as possible. We will not disclose the information you submit to anyone, please rest assured.