Working Way of Fote Sand Making Plant
Kindly Reminder:
If you are interested in our products, Please get in contact with us
Sand making plant is made up of devices like jaw crusher machine, high-efficient VSI crusher, sand washer, vibrating feeder and vibrating screen, etc. According to your demands, we can select the suitable type for you. How sand making plant works? Raw materials are fed into jaw crusher machine for coarse crushing, then delivered into high-efficient sand crusher for secondary crushing through belt conveyor.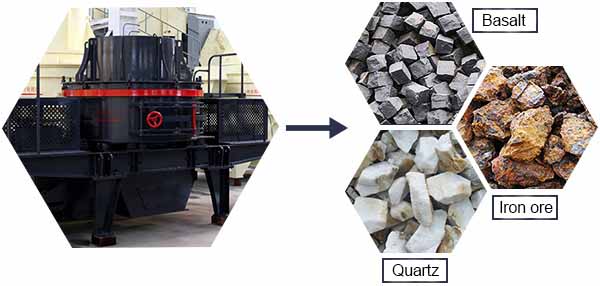 The crushed products are screened by vibrating screen. For those qualified products, they are conveyed to piles through belt conveyor. While, for those unqualified products, they are fed into sand crusher again for tertiary crushing. To produce sands in a wet day, we need to equip the sand crusher with a sand washer.
For those qualified sands, they are conveyed into sand washer for cleaning. The cleaned sands are finally delivered into piles. With remarkable features of high automation, simple structure, easy operation, high working efficiency, small cost, short period and fast return, sand making plant is more and more popular among customers.
With the production experience for more than 30 years, Fote Machinery is almost called as the NO.1 brand of sand making plant. Almost two thirds enterprises in China related with the fields like chemical engineering, building material and metallurgy have worked with our company. Most of them have established favorable and long-term relationships with our company. At present, all our products have passed the international authorization. Hope you can enjoy them. Click website to get price and free PDF!
SEND INQUIRY

---
Here you can submit any questions and we will get back to you as soon as possible. We will not disclose the information you submit to anyone, please rest assured.