Reasons for Short Service Life of Vibrating Screen
Kindly Reminder:
If you are interested in our products, Please get in contact with us
Vibrating screen is a kind of mechanical filters, which is widely used for industries of mining, building material, transportation, energy and chemical engineering, etc. Vibrating screen is mainly classified into circular vibrating screen, liner vibrating screen and high-frequency screen. Vibrating screen is made up of vibrator, screen, hoisting device and motor, etc. Screen is the important part of vibrating screen. While, the rapid damage of screen is one of the common problems of vibrating screen.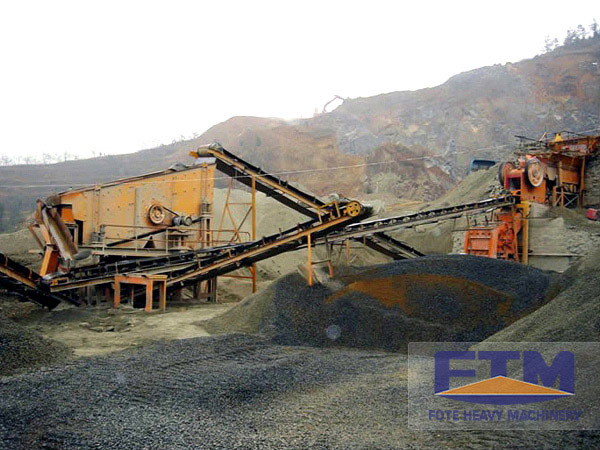 What causes the rapid damage of screens and how to improve their service life? Today, FTM specialists will dig deeply and offer you the best solutions. Reasons for the short service life of screen are mainly clay dumping, wrong switch of motor and poor quality of screen, etc. Aiming for these reasons, here comes to the further analysis.
The first problem is clay dumping. The small vibrating of screen can not effectively overcome the viscosity of clay. Along with the piling up of clay, screen will be rapidly damaged.
The second problem is wrong switch of motor. Some operators think there is nothing wrong to the screen as long as raw materials move forward smoothly. But, this way is only suitable to the linear screen. To this problem, we can dismantle the husk of vibrator and check the eccentric shaft whether rotate outside.
The third problem is poor quality of screen. The screen generally has two layers, upper screen layer and lower stress layer. In principle, it is required that the two layers should be closely linked. If the screen has poor quality, the two layers will be separated from each other and materials can not be effectively screened and discharged out. The solution to this problem is to change the high-quality screen.
SEND INQUIRY

---
Here you can submit any questions and we will get back to you as soon as possible. We will not disclose the information you submit to anyone, please rest assured.