Raymond Mill Brings Great Changes for Powder-making
Kindly Reminder:
If you are interested in our products, Please get in contact with us
Raymond mill is widely used to powder the non-explosive and non-ignitable materials like cement, glass, thermal-keeping material, barite, dolomite, limestone, actived carbon, bentonite and kaolin, etc. For these materials, their hardness is generally less than 9.3 and humidity is smaller than 6%. In a word, raymond mill is the important machines for deeply process the non-metallic ores.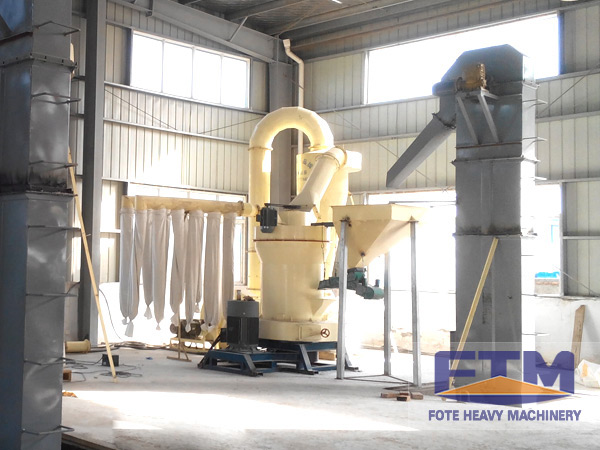 For the traditional mills, they have the defects like low failure rate, low working efficiency, large energy consumption and high dust production. But, in recent years, non-metallic ores rapidly develop in the area of power application. The industry of powder-making brings forth higher and higher demands toward the quality of non-metallic ores. The traditional mills can not meet the market demand any longer. To meet the market demands, FTM upgrades the traditional mills. The upgraded version is more excellent.
High working efficiency and unmanned operation
The newly-type raymond mill is equipped with the centralized-control electrical systems. Working efficiency is high and unmanned operation can be realized in the room of powder-making.
Zero pollution and low energy consumption
The efficiency to collect powder in whole system is high. The dust-removing effect can totally reach to the National discharging standard. Besides, the whole system enjoys the advantages of low running cost, high grinding efficiency and low production cost.
Independent system and small floor space
The whole machine is in vertical structure, so the floor space is very small.
Smooth and reliable operation
FTM engineers upgrade the main shaft and plum frame, so the structure can be more stable. Motors are equipped with sealed gear box and pulley, so it can run smoothly and reliably.
99% sieve-passing rate
Compared with other mills, hxjq raymond mill can produce much finer powder. The rate for powder to pass through sieves can reach to 99%. this rate is uncomparable.
Strong wear-resistance and long service life
Key parts of raymond mill are made of excellent castings. Process to manufacture the raymond mill is very strict according to the existing procedures. So, the ability to resist wear is very great and service life is enough long.
SEND INQUIRY

---
Here you can submit any questions and we will get back to you as soon as possible. We will not disclose the information you submit to anyone, please rest assured.