Brief Introduction of Multi-Cylinder Cone Crusher
Kindly Reminder:
If you are interested in our products, Please get in contact with us
Adopting fully hydraulic operation, convenient operation, achieving automation easily
HXGYS cone crusher is a designed brand new cone crusher, which adopts advanced design concept, is combined by the multi-cylinder hydraulic crusher and the PSG cone crusher as well as optimal designed. It can makes the crushed product more fine grain level higher, and can reach 80% that is less than the content of the granule in the mouth, because of the better crushing frequency and eccentricity, so that it can improve the ability to deal with subsequent process and reduce overall energy consumption.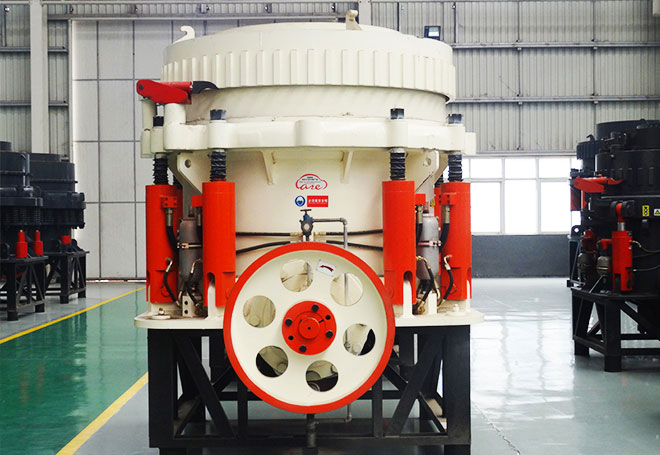 The complete combination of the high performance crushing cavity type and the high crushing frequency, which makes it's processing power grandly improved. What's more, owing to adoption of the principle of laminating crushing, so the crushed products are mostly cubic structures, which greatly reduces the needle-like material.
Hydraulic cone crusher has simple structure, which is easy to operate, maintain, fast and convenient to adjust it's discharging mouth, saving-time and saving-energy to maintain, especially whose lining is so easy to change quickly that reduces the downtime.
Outstanding edges:
Unique structure, low operation cost
The body is cast steel structure, there is strong gluten in the overloaded parts, so the hydraulic cone crusher has the good sealing performance, and it's the safety device that reduces the downtime.
Easy operation
Cone crusher includes hydraulic adjustment structure, which is easy to adjust the size of the cone crusher's discharging month.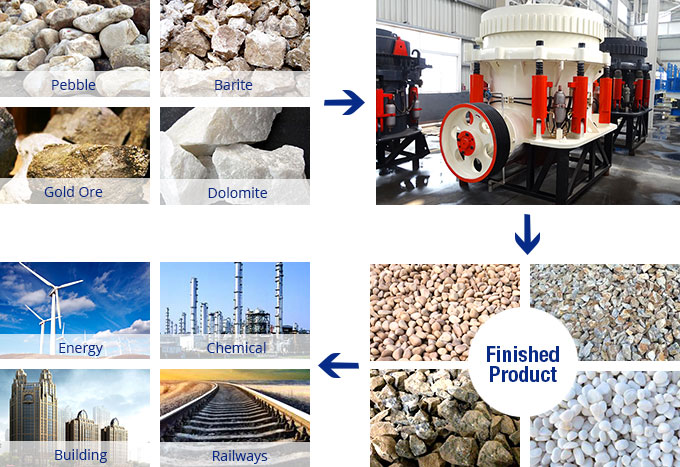 High degree of automation
Cone crusher adopts a set of external lubrication system, including the oil pump, the fuel tank and pipeline, which will automatically turn off the cone crusher when the the oil temperature is too high or the oil flow rate is too slow.
High production efficiency
The modular design can make the exchange of the coarse, medium, and fine's crushing through changing the cavity type, which can improve the production efficiency.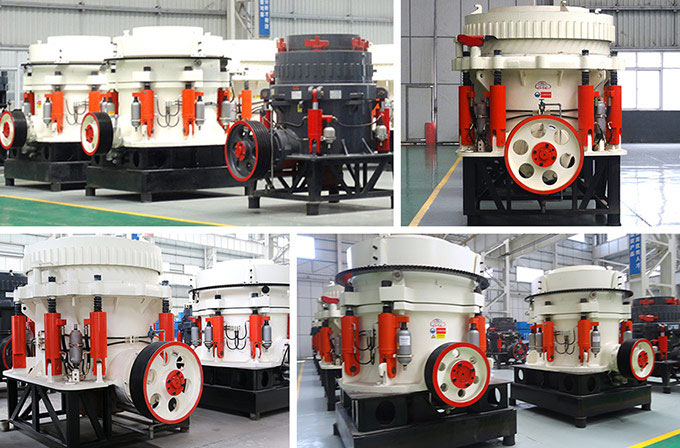 The working principle
This crusher has reliable performance and is easy to operate. The failure rate of equipment is greatly reduced, because of the optimal design and the hydraulic protection to the crusher. The failure rate of the equipment will exceed 85% in the normal use.
SEND INQUIRY

---
Here you can submit any questions and we will get back to you as soon as possible. We will not disclose the information you submit to anyone, please rest assured.